Whether it's your passion or you've worked your way up in the industry for years, you can't deny that the food business is tough. There's the never-ending problem of keeping production on track, making sure the quality is where it should be, and meeting daily quotas. Some established organizations may even find it hard to keep up with newer companies that are backed by big investors.
The Business of Selling Waste Vegetable Oil
These issues all affect your bottom line. If your food production business is operating on razor-thin margins, you need to find alternative ways to make a profit without cutting corners on quality. One genius method you can go for is selling your used cooking oil.
Liquid Gold
When you hear the term  "liquid gold," you're probably associating it with crude oil that's always sought after by fuel companies and governments. However, used cooking oil is quickly taking its place.
Attractive prices in the market have gotten the attention of thieves across the country. The National Renderers Association said that over $75 million of used cooking oil is stolen annually. Back in April, a man was arrested in Fairfax County, Virginia for siphoning used cooking oil from a fast-food restaurant's grease dumpster. The news report about the incident mentioned that the county had over six grease thefts in the area over the past year.
Similar incidents have happened across the country, too. Another report by the Denver Post likens used oil theft to scrap metal robberies that continue to plague the U.S., with shady black markets. It may be smart to add extra security to your cooking oils and work with someone who is licensed to transport and process the oils ethically – used or unused.
The Oil Recycling Industry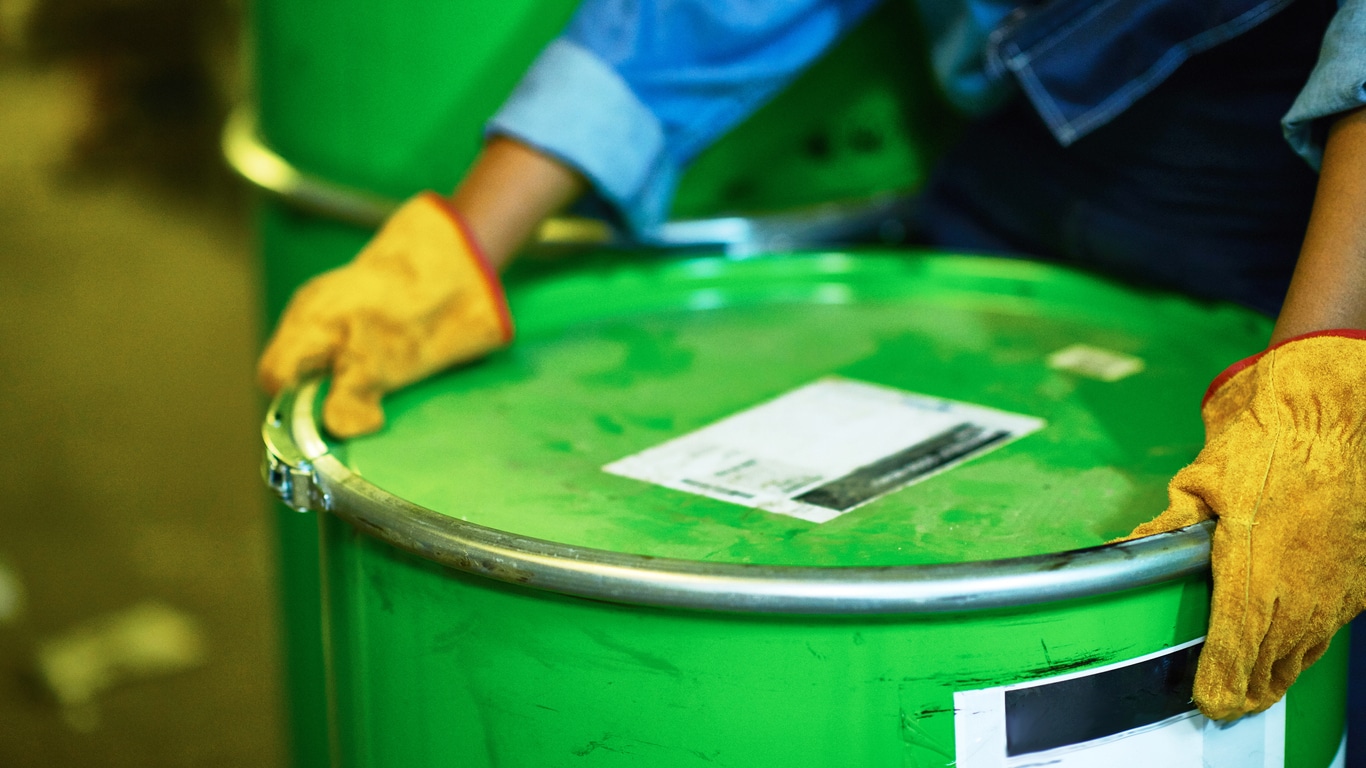 Because you can't flush your oil down the drain, manually disposing of it is difficult and time-consuming, let us do the job for you legally – we'll even pay you for it!
You may now have the question, why is used cooking oil so valuable? And who wants to buy used vegetable oil, anyway?
The global used cooking oil market, according to a report by Reuters, is projected to grow by $773.5 million by 2026. The news outlet said that this increase would likely be driven by people who demand more renewable fuel sources. The reason for this is that the used cooking oil you sell can be transformed into biofuel.
A Cleaner Source
Biofuel, while not necessarily a new discovery, is one of the most important renewable energy sources in the world right now. Because transportation makes up for almost a quarter of greenhouse gas emissions across the globe, people are looking to biodiesel, a variation of biofuel, as an alternative to pollutant-heavy fossil fuels. The United States Energy Information Administration says that biodiesel produces fewer particulates and air pollutants than standard diesel.
Biofuel is made from a mix of animal fat and various cooking oils. These often go through a filtering and refining process before they're mixed with petroleum to make biodiesel. It can be used by any diesel-powered vehicle without a problem and demand continues to rise.
Grand View Research says that biofuel currently has a 7.3% growth rate and it's set to reach a value of $54.8 billion in 2025. The U.S. government even encourages the use of biofuels by providing tax incentives for people who fill up their gas tanks with it.
Other Uses
Apart from fuel, your used cooking oil has other uses. For example, it may also be recycled or incorporated into other items like pet food, animal feed, or used in a variety of everyday products like soap and cosmetics.
A Win for Your Business
Selling your used oil will always result in a win for you and your business. You don't have to worry about disposing of it yourself. You're helping the environment by letting your waste be recycled into useful products like fuel and consumer goods. And it is always good to have extra cash at your disposal to put back into the company.
Trust a Nationwide Buyer to Collect Your Used Oil
When it comes to finding a buyer for cooking oil waste, you should only trust companies that have a good reputation, the right equipment, and hassle-free pricing. Here at GF Commodities, we're a trusted buyer of used vegetable oils and other fats. Whether it's corn oil, soybean oil, yellow grease, brown grease, white grease, poultry fat, or tallow, our nationwide transportation network can collect it.
We also help you prepare for collections by supplying staged, temporary, or permanent tankers.
Our #1 priority is to maintain a great relationship with our clients, and that's why we pay you 100% of the product weight you provide. Plus, we don't charge service fees for transportation.
Are you ready to put your waste cooking oil up for sale? Contact us at (816) 812-8685 today to start earning.