Nationwide Buyer
of vegetable oils and animal fats
Food processing plants and commercial kitchens produce a large amount of grease and fats that need to be disposed of regularly to maintain functionality and environmental regulations in their facilities.
GF Commodities is a nationwide buyer of these used cooking oils, animal fats and greases, and more. We have the ability to take these unwanted by-products off of your hands and sell them to other industries that can utilize them. Our goal is to always bring our customers added value for their products and maintain an environmentally sustainable relationship between different industries.
Your Buyer of Used Cooking Oils and Animal Fats: How We Pay You
We pay our customers for 100% of the in-spec weight of their products. If a trailer is 98% or higher oil content, you get paid for 100% of the trailer content, not 98%.
We do not charge back for transportation of fully loaded trailers of in-spec products.
GF Commodities gives our customers a simple, singular, all inclusive, indexed
price for their products.
Unlike some other buyers, with GF Commodities there are never "Service Fees"
charged to our customers.
Quick, weekly payments and accurate product testing data supplied to our customers.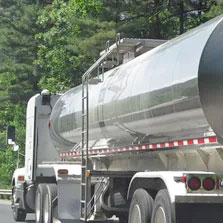 Used cooking oils (UCO)
Soybean oil
Corn oil
Canola oil
Other Vegetable oils
Choice white grease (CWG)
Tallow
Poultry fats
Yellow grease
margarines/shortenings
Brown grease
DAF grease
Edible or inedible oils and greases

How We Transport Your UCOs and Unwanted Animal Fats and Greases
We work closely with each facility to pay careful attention to a plant's individual needs. We ensure a simplified, streamlined, timely movement of your products from one destination to another. GFC will manage the movement of your used cooking oils or other oils, fats and animal fats as needed by your facility to always ensure facility production is never impacted.
36 states and Canada
Facility visits and pickups are always available.
Let us help increase your value.
Client Focused Convenience
With Associate Processing Facilities in 36 states and Canada,
GF Commodities can efficiently handle all of your products regardless of location.
Whatever a customer's needs are now or in the future,
GF Commodities is always here to help.